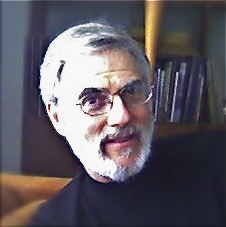 Thomas M. Brod, M.D. graduated from the University of California, Berkeley (English), and received his medical degree from the University of Southern California. After serving in the Indian Health Service of the U.S. Public Health Service, he was selected into the National Institute of Mental Health Career Development Program, and was sponsored by NIMH during his residency and fellowship at UCLA Neuropsychiatric Institute (Psychiatry).
Trained in classical and contemporary psychoanalytic models, and Intensive Short-Term Dynamic Psychotherapy, Dr. Brod is a graduate of the Los Angeles Psychoanalytic Institute. Dr. Brod is a Associate Clinical Professor of Psychiatry at UCLA. Board certified by the American Board of Psychiatry & Neurology, is a Distinguished Fellow of the American Psychiatric Association, Sr. Fellow of the Biofeedback Certifying Institute of America, and he maintains professional membership in national and local societies for medicine, psychiatry, psychoanalysis, hypnosis, biofeedback and neurofeedback. Dr. Brod is also a certified yoga instructor and a volunteer teacher at his local YMCA.
Practice Mission Statement
As a psychiatrist with a specialty practice in both psychoanalytic treatment and neurofeedback I am dedicated to upholding the ethical ideals of the many professional organizations to which I belong. In essence, I strive to keep my knowledge of the fields I am involved with up-to-date; every patient has the privilege of privacy and confidentiality; the fee-for-service arrangement is an implied contract that makes clear what the doctor is paid and that no patient will be exploited in any way. Fees often have psychological complexity and may need to be discussed together on more than one occasion. Boundary issues are important for all practitioners, particularly in psychological treatments; I bear the primary responsibility for ensuring that healthy boundaries are maintained so that the treatment will remain protected especially when complex emotional, sexual, and psychological issues emerge.
---